To a wise man, the whole earth is open; for the native land of a good soul is the whole earth.
Author: Democritus
Source: Kathleen Freeman, Ancilla to the Pre-Socratic Philosophers: A Complete Translation of the Fragments in Diels, Fragmente der Vorsokratiker, Harvard University Press, 1948
If you found yourself checking this website, you are probably looking for information regarding solving the immigrants problems in Wrocław.
I am an immigrant myself, I arrived to Poland in 2010 from Kiev, Ukraine. I went through the harsh way from the immigrant to the Polish citizen. I know from my own experience all about the problems the immigrants in Poland encounter, and how important it is to have support, and being well-informed during the first steps of the new life. This is why I help them.
In 2015 I founded Anioły Migrantów (Migrants' Angels) Foundation with a delineation of common actions of Immigrants and Poles in favor of versatile help to the immigrants, ethnic minorities, national and cultural minorities as well as the foreigners in general in Poland, especially in the city of Wrocław.
Why have I chosen "Anioły Migrantów (Migrants' Angels)"?
Because Angels always are Available,  
                                                                         Engaged,  
                                                                                           Successful
                                                                                                          Kind regards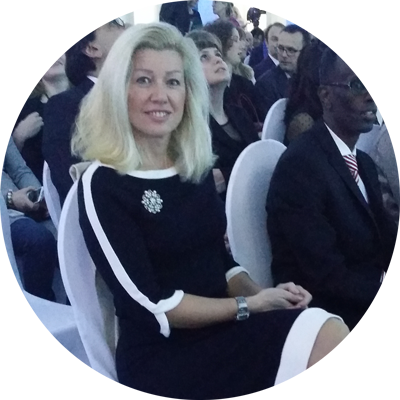 Irina Czariwna-Szuman
The founder
The Chairperson of the Council of ANIOŁY MIGRANTÓW Foundation
Anioły Migrantów